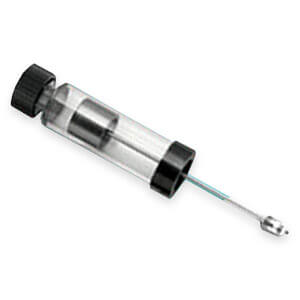 Features: Reduced Impact Noise
Bore: .22 – 1.75″
Stroke Range: .125 – 8.0″
Pull Damping Force: .5 – 30 lbs.
Push Damping Force: .35 – 24 lbs.
4 Reasons to Choose Isotech Dashpots
Prevent damage to sensitive equipment from shock and vibration.
Reduce impact noise.
Provide simple, low cost speed control for positioning, sequencing and scanning.
Provide non-electrical control capability for dynamic mechanisms.
When there is the need to reduce or eliminate harmful or excessive motion, Isotech dashpots offer highly accurate motion control, including vibration damping, spring damping, solenoid damping, and control of free fall velocity. Isotech's precision glass cylinder and graphite piston technology produces instrument quality pneumatic devices uniquely designed and optimized for accurate, repeatable force control. The result is a family of damping devices that operate with superior accuracy and little or no friction. Isotech "Accurate Force " precision dashpots use ambient air to precisely and accurately control force, velocity and impact and are ideal for designing or improving a product line or building specialized equipment to do research, high level testing or precision assembly.  Isotech Air Dashpots are available in 6 bore diameters ranging from .22 inches to 1.75 inches with either push, pull, or two-way damping and strokes from 0.5 inches to 3 inches.
No products were found matching your selection.